Maralynne's GlamCam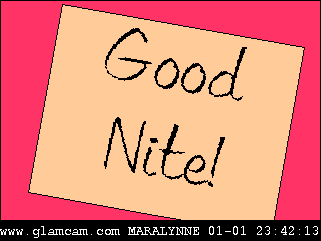 Hi everybody--it's me Maralynne!
We're still setting things up here but there's already a lot to see! You can read my Bio that tells all about me. And you can find out about Chow Hall my favorite TV show, where they teach you how to COOK. Plus there's my Giftshop where you can buy offical Chow Hall aprons and stuff, and even that book about me and my sister!
Chester's also helping me with some fun stuff for you to do. We've got my Magic Mirror where you can ask me yes or no questions and I'll answer them for you (if I know and they're not stupid or something). And there's Typewriting Analysis it's like handwriting analysis only it's on the computer. And there's a whole page of Puns Chester thought up or found someplace (I forget).
SEEYA!
XOXO
Maralynne