Maralynne's GlamCam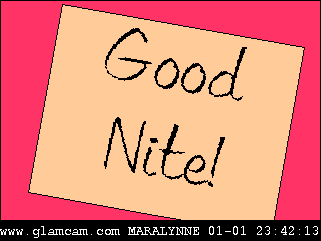 Hi everybody--it's me Maralynne!
The Cam is down right now, but there's stll a lot to see! You can read my Bio that tells all about me. And you can find out about Chow Hall my favorite TV show, where they teach you how to COOK. Plus there's my Giftshop where you can buy offical Chow Hall aprons and stuff, and even that book about me and my sister!
Chester's also helping me with some fun stuff for you to do. We've got:
SEEYA!
XOXO
Maralynne